Bold travels CD is being manufactured
Shipping is expected to start in early September 2016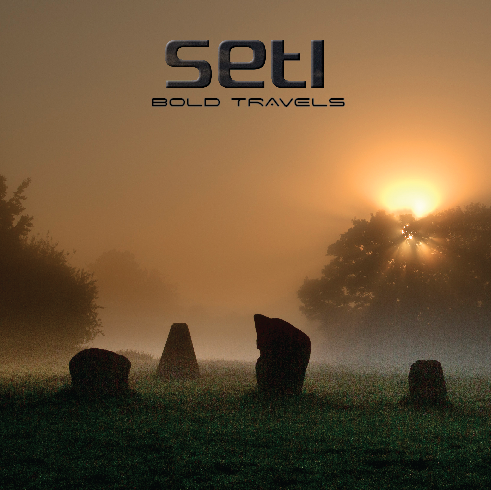 The CD is being manufactured at the time of this writting, and shipping should start in early September, first items to be dispatched to everyone who participated on the preorder campaign.

Also, we have the pleasure to reveal the cover artwork for the album, a stunning set of images by english photographer and musician Ron Milsom.

The CD and the DVD-r are already available to order at the shop. Please note the DVD-r is a very limited item and it will be available only for a short period of time.
New video! Claudio Momberg introduces the new band and guests

The preorder campaign for the third SETI album is now active, please go to the special preorder page for the details. You'll also find two exclusive video previews for the preorder campaign.
Bold Travels in Mixing stage

It's a great achievement, when an album that has been work-in-progress for about 5 years gets to the stage of mixing. Of course a stereo and a 5.1 surround mix are planned, yet the form they will take is yet unclear. It will al depend on the results on the forthcoming preorder campaign to fund the physical release, though a simple jewel case single-disc release is guaranteed, if the campaign gets succesfull it may become a 2-disc version including the surround mix, instrumental mixes, interviews and other surprises
Seti downloads on sale
To prepare the waters for the next preorder campaign, all 3 current Seti releases are available as downloads for 4 and 5 USD exclusively at CDBaby.com This offer will expire as soon as the new preorder campaign kicks off, don't miss your chance!
Seti on social networks
Don't forget to follow us on twitter: @SetiMusicProg and also like our page on Facebook. You may also contact us on those social networks, we look forward to read from you!