Bold Travels CD is shipping now!
Preorders are shipping now. DVDr was delayed.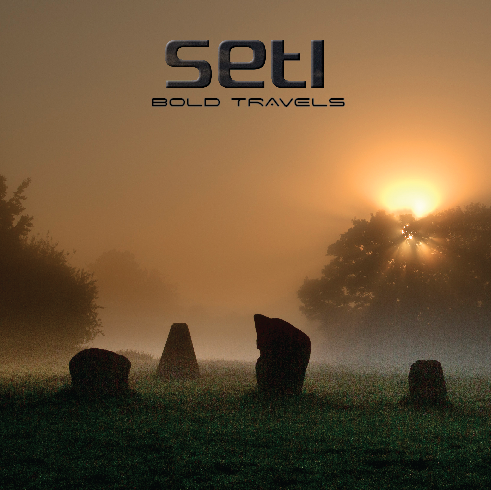 The discs are being packaged to be shipped at the time of this writing, and all preorders have the highest priority on it. Current orders will be shipped very shortly

In the other hand, due to the big amount of work of promotion and for the release itself, the DVDr release has been delayed a couple of months, since the 5.1 mix is still being worked on, and also the extras need to be prepared.


New video! Claudio Momberg introduces the new band and guests

The preorder campaign for the third SETI album is now active, please go to the special preorder page for the details. You'll also find two exclusive video previews for the preorder campaign.
Bold Travels in Mixing stage

It's a great achievement, when an album that has been work-in-progress for about 5 years gets to the stage of mixing. Of course a stereo and a 5.1 surround mix are planned, yet the form they will take is yet unclear. It will al depend on the results on the forthcoming preorder campaign to fund the physical release, though a simple jewel case single-disc release is guaranteed, if the campaign gets succesfull it may become a 2-disc version including the surround mix, instrumental mixes, interviews and other surprises
Seti downloads on sale
To prepare the waters for the next preorder campaign, all 3 current Seti releases are available as downloads for 4 and 5 USD exclusively at CDBaby.com This offer will expire as soon as the new preorder campaign kicks off, don't miss your chance!
Seti on social networks
Don't forget to follow us on twitter: @SetiMusicProg and also like our page on Facebook. You may also contact us on those social networks, we look forward to read from you!